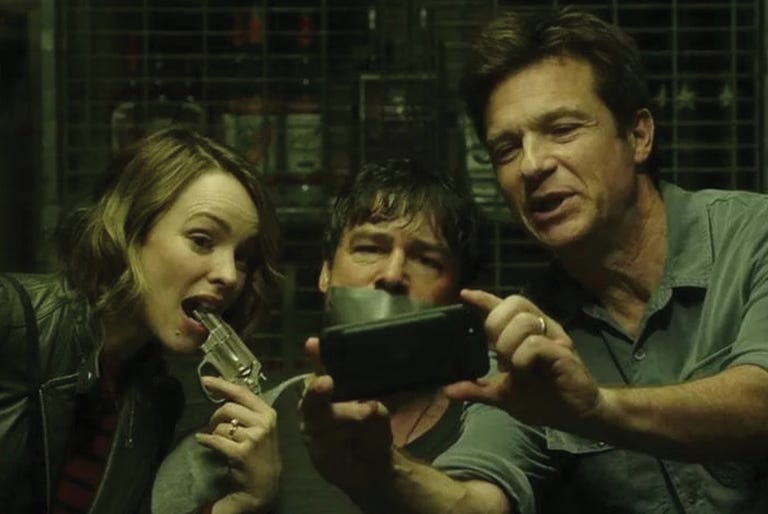 It's all fun and games until things turn deadly in Game Night, directors John Francis Daley and Jonathan Goldstein's sharp, funny, and formally adept mainstream comedy. Gathering for their annual evening of board games, a group of friends led by Jason Bateman and Rachel McAdams's hyper-competitive couple wind up on a crazy nocturnal adventure after Bateman's cocky brother (Kyle Chandler) is kidnapped—and it turns out that his abduction may not necessarily be part of the role-playing murder-mystery activity he'd planned.
Mark Perez's script boasts a high batting average when it comes to witty one-liners, and its fast-and-furious forward momentum is aided by direction that's consistently inventive, as with a protracted chase around a mansion for a Fabergé egg. Touching upon various marital issues with a light, goofy hand, it keeps one guessing, and laughing, to the end, replete with a Jesse Plemons turn—as a weirdo neighbor boxed-out of the gaming festivities—that's one of the year's best.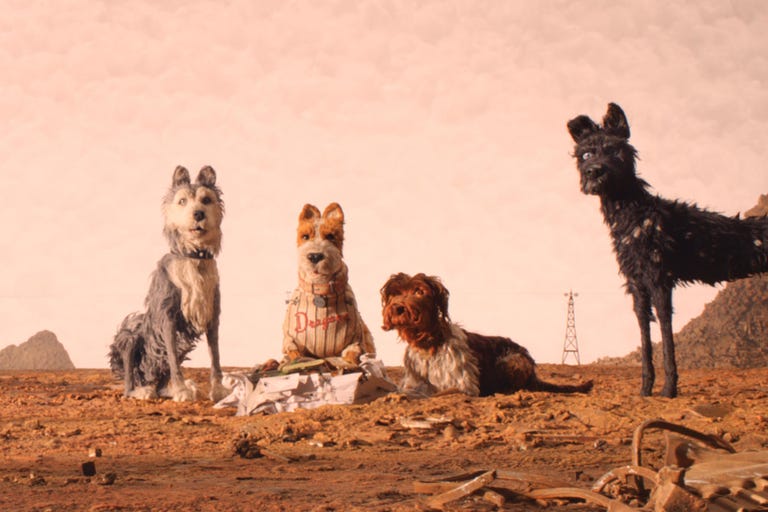 While it falls shy of the deliriously droll heights achieved by his prior stop-motion gem, 2009's Fantastic Mr. Fox, Wes Anderson's Isle of Dogs is still a better breed of animated adventure. The story of a young Japanese boy named Atari (Koyu Rankin) who embarks on an expedition to reunite with his beloved canine best friend on Trash Island where an evil mayor has banished all of the nation's dogs, Anderson's film exhibits both his signature meticulous aesthetics (all symmetrical compositions and period pop songs) and witty sense of humor.
With a sterling voice cast led by Bryan Cranston, Edward Norton, Bill Murray, Jeff Goldblum, Greta Gerwig, Frances McDormand, and many more, it's a fleet and funny feast for the senses. Moreover, in its condemnation of intolerance, fear-mongering, anti-science rhetoric, and anti-immigration sentiments (as well as its lionization of student uprisings), this imaginative tribute to a boy's love for his four-legged companion doubles as a timely commentary on our contemporary reality.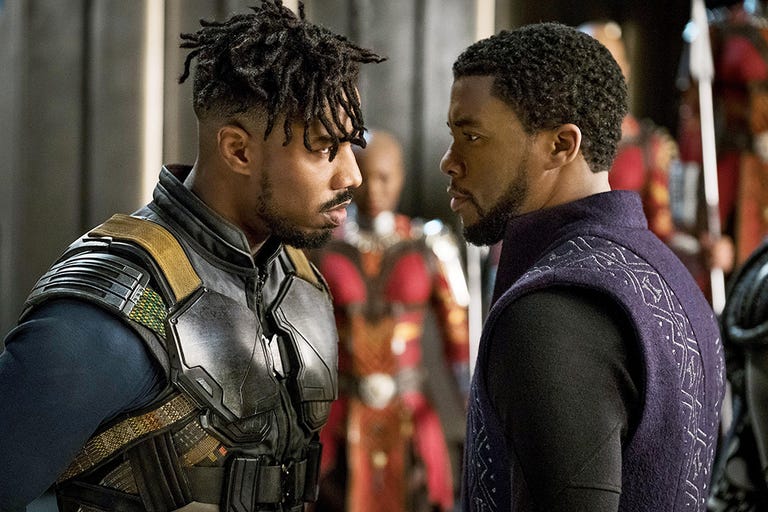 Marvel movies are designed to hew to convention, the better to allow them to seamlessly fit together into the larger tapestry of the Marvel Cinematic Universe. Still, within their stand-alone confines, they afford some room for artistic risk-taking, as is evidenced by Black Panther, Ryan Coogler's blockbuster about the war for fictional African nation Wakanda.
On one side of that conflict is Chadwick Boseman's noble King T'Challa (aka Black Panther), who believes that protecting his people is best achieved by hiding them from the outside world. And on the other side is Erik Killmonger (Michael B. Jordan), a violent challenger to the throne who wants to use his homeland's technological might to stage an oppression-upending global revolution.
Underscored by such weighty hot-button themes, Coogler's material is enlivened by eye-popping production design and captivating performances, in particular from Jordan, whose antagonist proves the finest superhero villain since the late Heath Ledger's Clown Prince of Crime. It's a distinctly African-American comic-book epic with universal appeal.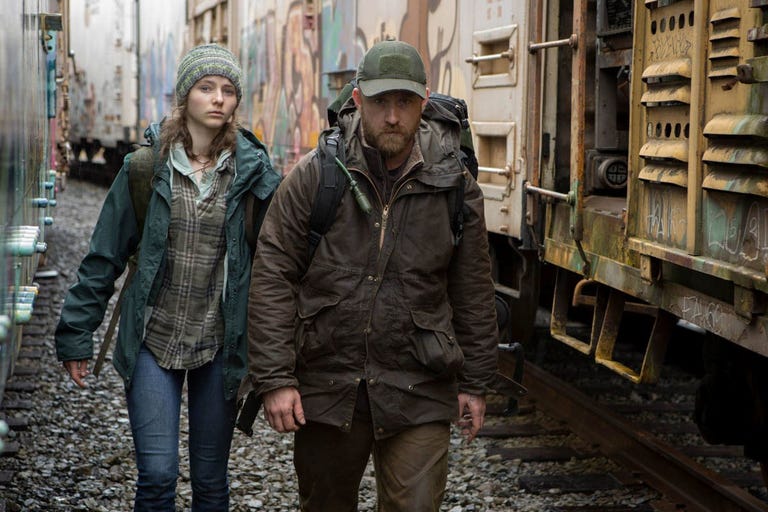 Eight years after her last fictional feature (2010's Winter's Bone) introduced the world to Jennifer Lawrence, writer-director Debra Granik returns with Leave No Trace, a pensive, thorny character study about a father (Ben Foster) and daughter (newcomer Thomasin McKenzie) living off the grid, illegally, in the national forests of the Pacific Northwest.
Once again teaming with co-screenwriter Anne Rosellini and cinematographer Michael McDonough (this time on an adaptation of Peter Rock's novel My Abandonment), Granik details the ins and outs of her characters' isolated circumstances while plumbing the trauma that's driven Foster's dad to retreat from society—and the tension that develops between him and his daughter, who finds it difficult to assume her father's grievances (and, thus, lifestyle). There's no judgment here, just empathetic curiosity about unique lives situated on society's fringe—as well as some fantastic acting from a silently tormented Foster and a confused and brave McKenzie in a sterling debut performance.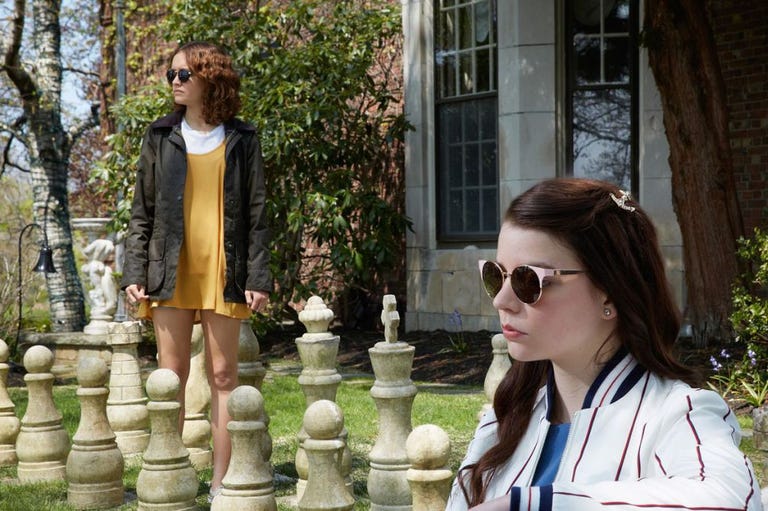 Writer-director Cory Finley establishes himself as an accomplished filmmaker with his first film Thoroughbreds, a comedy so pitch-black bleak that one's apt to choke on their own laughter. With icy-cool precision, Finley lays out the budding friendship (or should I say, co-conspiratorial collaboration) between well-to-do Connecticut teens Lily (Anya Taylor-Joy) and Amanda (Olivia Cooke), the former a put-together striver and the latter a sociopath who feels no emotions—which is what led her to kill her dying horse in a gruesomely matter-of-fact manner.
Bonded through tutoring, the duo soon plot to murder Lily's awful stepfather (Paul Sparks), which entails recruiting the assistance of a small-time drug dealer (Anton Yelchin) and, eventually, even more devious machinations. Think of it as a modern teen variation on American Psycho, energized by Finley's superb aesthetics—scrupulous, portentous framing; an unnerving jazz-percussion score—and Cooke and Taylor-Joy's creepy rapport, which demonstrates that nothing is quite as dangerous as getting on the bad side of an adolescent girl.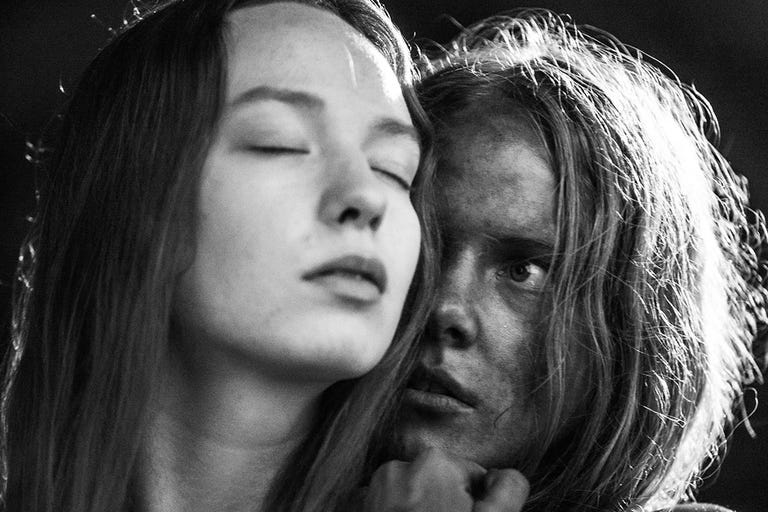 For pure, uninhibited craziness, few recent films can match Estonian writer-director Rainer Sarnet's November, an adaptation of Andrus Kivirahk's novel Rehepapp that operates like a Grimm's fairy tale as reimagined by Czech animator Jan Svankmajer and Italian horror legend Mario Bava. 
A black-and-white saga involving werewolves, witches, ghosts, the Devil, and strange contraptions built from rural gardening tools that are then brought to life by dead people's souls (and used as de facto slaves by their creators), this import is a beguiling and slyly amusing whatsit that never comes close to dipping its toes in familiar waters. That it also features The Human Centipede's creepy star Dieter Laser only further pushes it into out-there realms.
Ultimately far more entrancing that its weirdness, however, is its hypnotic otherworldly romanticism, as well as its complicated perspective on the lengths to which people will go to satisfy their desires—and to achieve coveted (but often elusive) happily-ever-afters.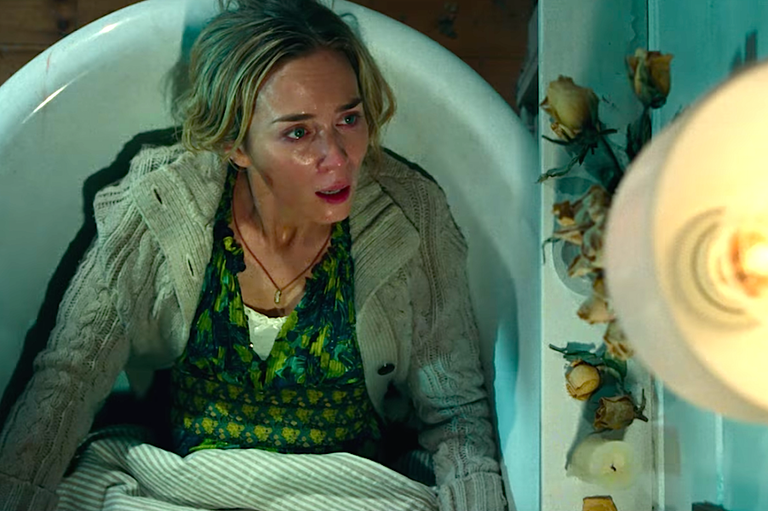 There are few gimmicks that horror films haven't already beaten to death, but John Krasinski—here serving as writer, director and co-lead—manages to put a new twist on a familiar survival story with A Quiet Place. In a near-future overrun by hearing-enhanced monsters, humanity must stay completely silent in order to avoid detection and surefire death. That scenario is the basis for the tale of the Abbott family, who in the aftermath of a tragic loss struggle to get by while preparing for the impending arrival of a new member, courtesy of their pregnant matriarch (Emily Blunt).
Krasinski's stripped-down script is light on dialogue but rich with well-drawn character dynamics, and his plotting has an efficiency that enhances its nerve-fraying tension. It's the rare monster movie whose terror doesn't flag after its inhuman baddie has been seen in the light of day; Krasinski's third behind-the-camera effort remains taut all the way through its sorrowful and suspenseful climax.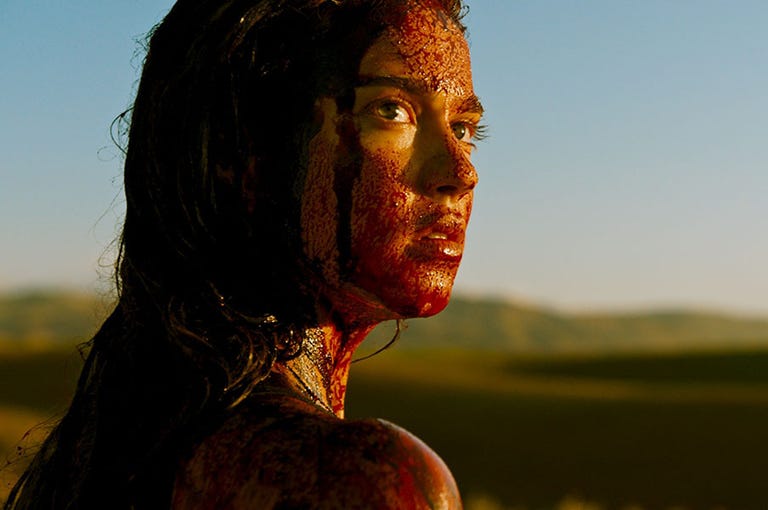 Few exploitation-cinema subgenres are as durable (and problematic) as the rape-revenge fantasy, and French writer-director Coralie Fargeat's contribution to that group has a gonzo vitality and self-conscious sense of humor that invigorates its familiar premise. In a vast desert, a married man's (Kevin Janssens) sexy young mistress (Matilda Lutz) is sexually assaulted by one of his two visiting friends; when she subsequently flees, they attempt to kill her, albeit unsuccessfully.
That instigates a game of cat-and-mouse in the vast, arid middle of nowhere, which Fargeat stages with extreme stylishness, be it close-ups of gushing wounded flesh or a dream-within-a-dream-within-a-hallucination sequence that underlines her playful attitude toward the proceedings. Refusing to revel in its heroine's torment, indulging in over-the-top symbolism, and delivering action set pieces that are equally thrilling and goofy—including a mountain-road showdown and climactic single-take pursuit that confirm Fargeat's formal dexterity—it proves a righteously wicked midnight movie for the #MeToo era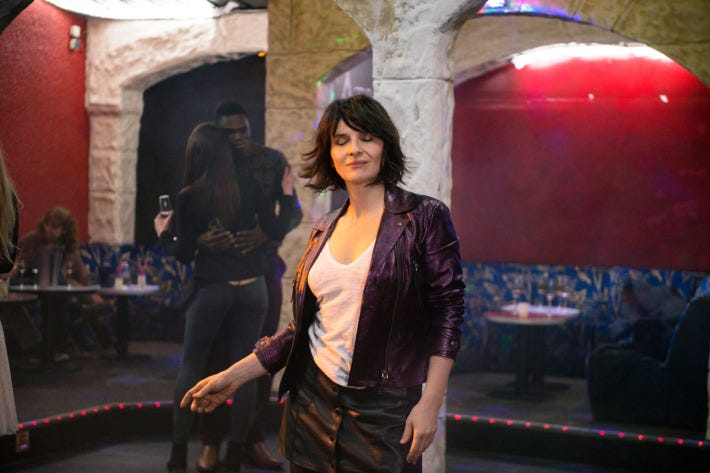 Though French auteur Claire Denis (Beau Travail, Trouble Every Day, White Material) has made a career out of crafting eroticized dramas, she's never ventured as close to rom-com territory as she does with her latest. At once breezy and melancholy, Let the Sunshine In is the story of Isabelle (Juliette Binoche), a divorced middle-aged artist whose dating life is marked by fleeting moments of bliss followed by inevitable disappointment and disillusionment. Be it her affair with a callous banker (Xavier Beauvois) or a married actor (Nicolas Duvauchelle), Isabelle is drawn, again and again, to those who are ill-suited for sustained relationships.
In Isabelle's comic-yet-bittersweet encounters with these would-be partners, Denis (working with co-screenwriter Christine Angot) pinpoints the many ways in which both Isabelle and her paramours are responsible for their missed connections. Astute and light on its feet, it's also an ideal showcase for the terrific Binoche, who evokes her character's tangled web of emotions with affecting naturalness.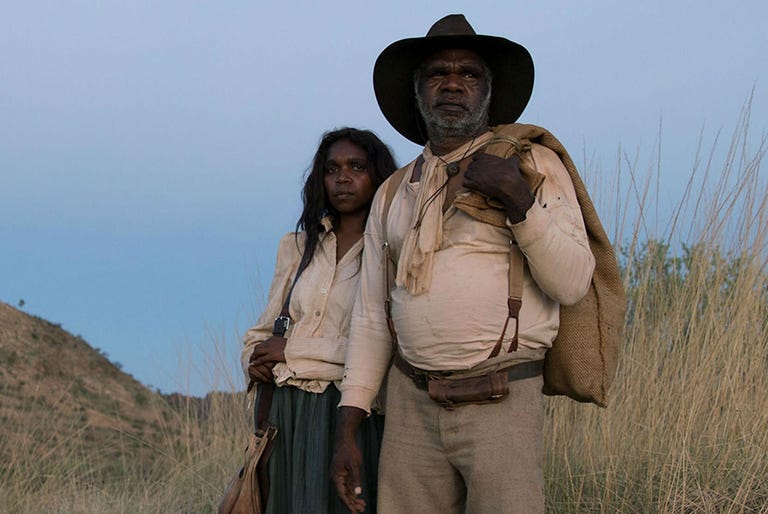 In the bleak, barren Outback circa 1929, an Aboriginal man named Sam Kelly (Hamilton Morris) finds himself on the run from pursuers with his wife in tow after he kills a wild white man in self-defense.
Dramatized without musical accompaniment, Warwick Thornton's gripping and gorgeous Australian Western recounts Sam's fictional ordeal with potent authenticity, his feel for the hardscrabble region and its legacy of violence and bigotry doing much to infuse the proceedings with rugged life. As a preacher with Sam's best interests at heart, Sam Neill is his usually magnetic, compelling self, while Bryan Brown brings complex determination to his role as a military sergeant tasked with tracking Sam down.
Most powerful of all, though, is the standout performance of Morris, who with minimal words and slight gestures—a nod of the head, a shift in body weight, an expression of closed-eyes resignation or defiance—conveys the immense toll of ingrained historic prejudice on an individual's, and a nation's, soul.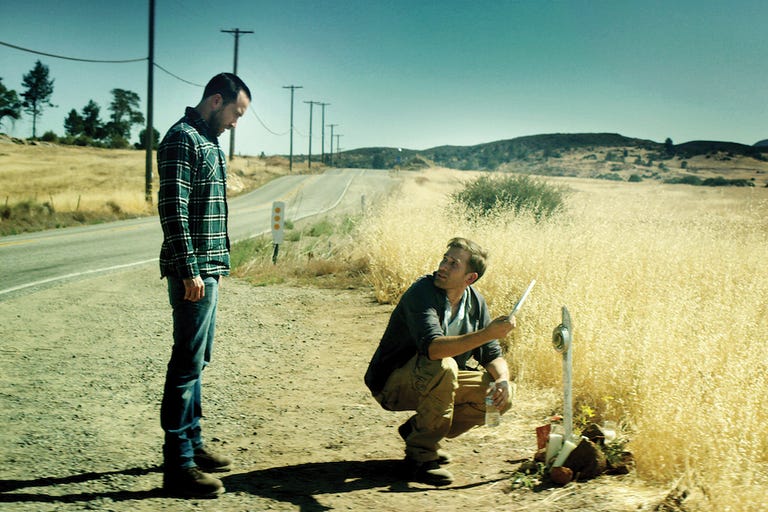 Indie directors Justin Benson and Aaron Moorhead's first two features, 2012's Resolutionand 2014's Spring, were an idiosyncratic blend of indie character drama and supernatural menace and madness. That mix is even more apparent in their excellent third feature, which charts the odyssey of two brothers (played by Benson and Moorhead) as they make a return visit to the remote California UFO sex cult that they first fled—under controversial and headline-making circumstances—years earlier.
Existing in the same fictional cine-verse as their low-budget debut, The Endless generates unease, and then dawning terror, from its raft of beguiling mysteries, which, from a simple starting point, spiral outward in an increasingly all-consuming manner. Yet no matter its gradual descent into unreal terrain, its primary focus remains the fraught relationship between its sibling protagonists, whose push-pull rapport is central to the film's overarching and affecting examination of conformity, rebellion, and the insidious cycles (of thought and behavior) that threaten to trap us where we stand.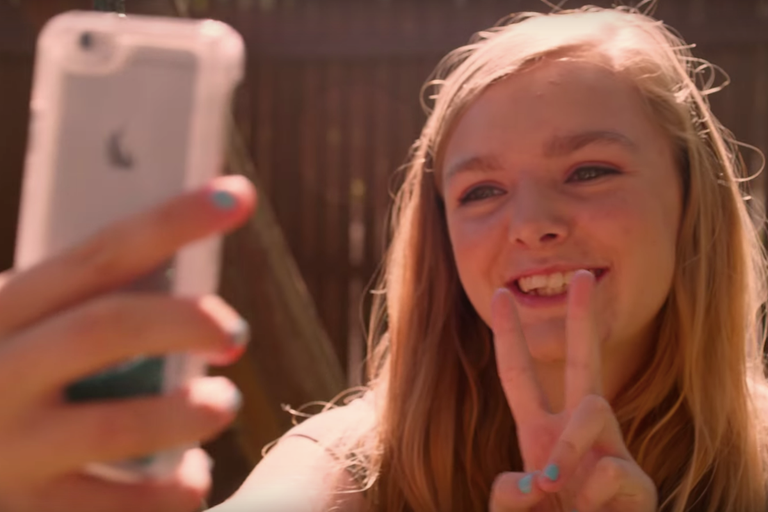 Being a teenager is tough, and Bo Burnham's 
Eighth Grade
 captures the difficult ups and downs of that universal experience with amusing and moving realism. Elsie Fisher is a revelation as thirteen-year-old Kayla, whose day-to-day existence on the cusp of middle school graduation is defined by social media, squabbles with her single dad (Josh Hamilton), and social anxiety and ostracism.
Burnham's plot is littered with specific bits that anyone who is (or is living with someone) this age will recognize as spot-on ("LeBron James!"). More compelling still is his depiction of social media's role in kids' process of self-definition, of girls' awkward and often unpleasant first forays into romantic and sexual territory, and of the peer pressure-created insecurities that complicate one's maturation (and relationship with parents). Unvarnished to the point of sometimes being outright cringe-worthy, it recognizes how tough it is to figure out who you are—and locates hope in the knowledge that that process continues long after you've moved on to high school.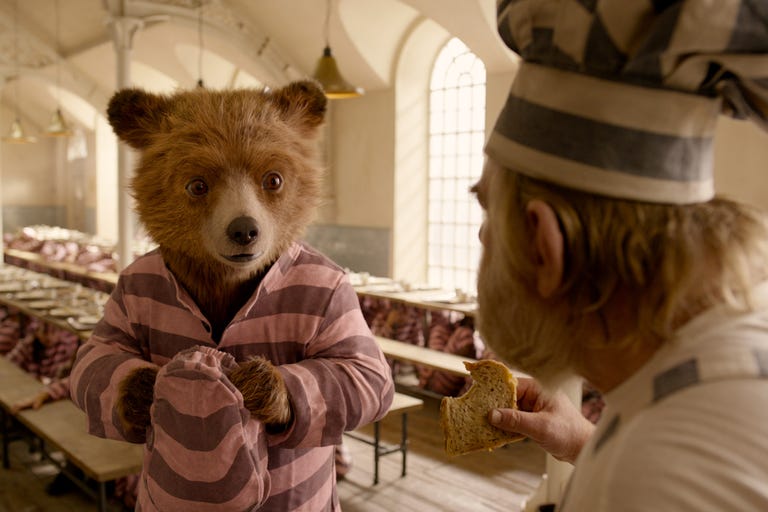 A superior slice of children's entertainment, Paul King's sequel to 2015's Paddington is a sheer joy, infused with comic inspiration and irresistible sweetness. In this second series installment based on the stories of author Michael Bond, the perpetually hatted Paddington (voiced by Ben Wishaw) winds up in prison after he's framed for the theft of a magnificent pop-up book that he planned to purchase for his dear Aunt Lucy (Imelda Staunton)—a crime that's actually been perpetrated by a faded local actor (and master of disguise) played to cartoonish perfection by Hugh Grant.
The set pieces are uniformly inventive, the hybrid live-action/CGI aesthetics are superb, and the supporting cast—including Sally Hawkins, Brendan Gleeson, Julie Walters, Jim Broadbent, and Peter Capaldi—is across-the-board fantastic. Only the hardest of hearts could resist its good-natured charm, epitomized by its sincere belief (advocated by Paddington himself) that the key to improving the world (and ourselves) is compassion, affection, politeness and positivity.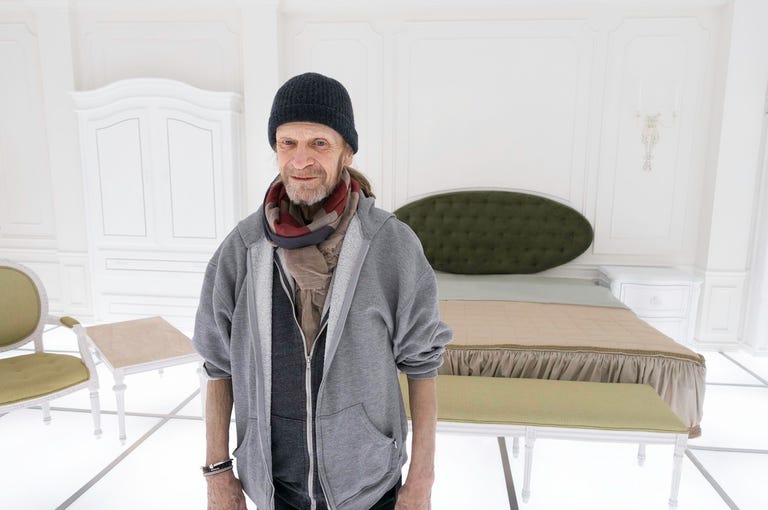 Leon Vitali delivered a star-making turn as Lord Bullingdon in Stanley Kubrick's 1975 period piece Barry Lyndon. After that performance, however, the actor opted to become his director's right-hand man—a position he would hold until Kubrick's death in 1999. Filmworker, Tony Zierra's outstanding documentary about Vitali, is a portrait of a man who subsumed his own priorities and personality in order to be whatever his employer required, which in this case included operating as an acting coach, a script supervisor, an exacting technician, and an advertising manager.
A study of both unwavering devotion and maniacal self-destruction, Zierra's film conveys the round-the-clock arduousness of working for a perfectionist like Kubrick, and the toll such employment took on Vitali's health and relationship with his family. Now an apprentice without a master, Vitali proves a complex figure of commitment taken to a crazy extreme—as well as a charismatic artist in his own right, whose recognition for the work he did alongside the 2001 and The Shining auteur remains long overdue.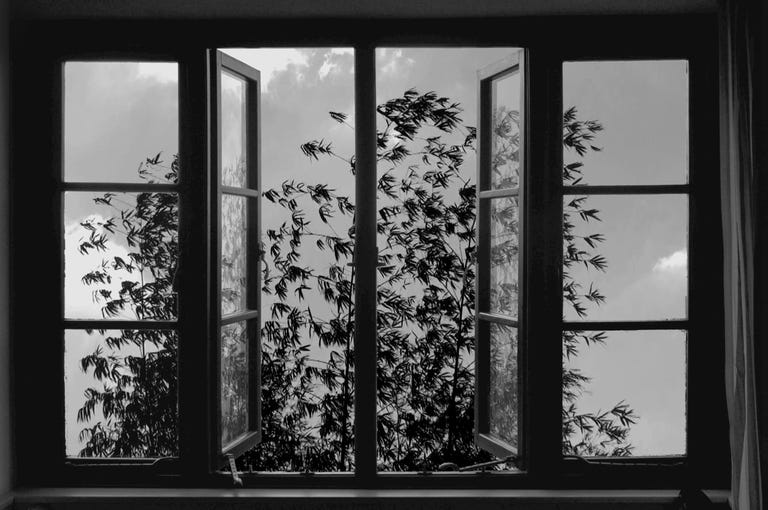 Before passing away in 2016 at the age of 76, Iranian master Abbas Kiarostami completed work on this, his final film: an experimental documentary that serves as a melancholy meditation on mortality and the moving image.
As original as it is striking, 24 Frames features twenty-four scenes, each containing a still photograph taken by Kiarostami (save for the opening shot of Pieter Bruegel's 1565 painting, The Hunters in the Snow) that then slowly comes to animated life courtesy of sly digital effects that cause animals to run, clouds to roll by, and smoke to billow from chimneys. By lingering on each of these sights as they spring into action, the director situates viewers in a trancelike realm.
While no overt commentary is provided, the repetition of objects, figures, and rhythms soon impart the project's underlying fascination with issues of loneliness, compassion, romance and the inexorable forward march of time—a subject that, in the end, reveals Kiarostami's swan song as a moving treatise on his, and mankind's, fundamental impermanence.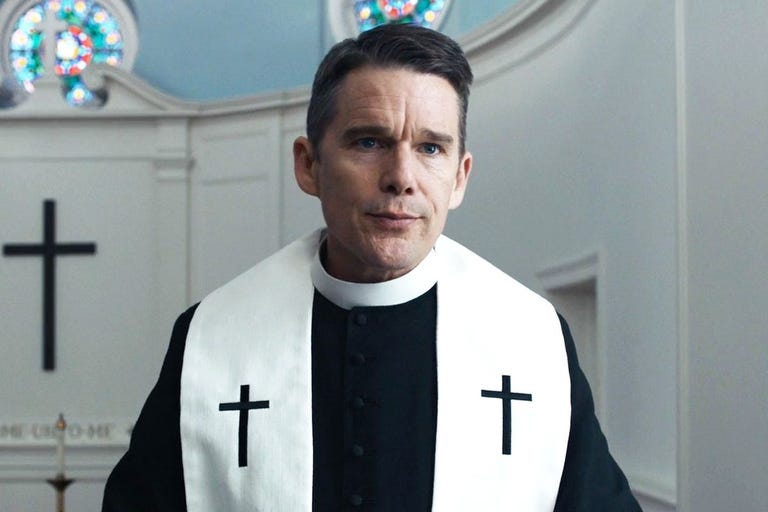 It's been 42 years since Taxi Driver first confirmed Paul Schrader's greatness, and with First Reformed, the writer-director provides a magnificent companion piece to that earlier triumph. Also indebted to Robert Bresson, Andrei Tarkovsky, and Ingmar Bergman, Schrader's religious drama concerns Reverend Toller (Ethan Hawke), an upstate New York man of the cloth whose ongoing crisis-of-faith is accelerated by an encounter with an environmental activist beset by hopelessness and anger.
Toller's ensuing relationship with that man's wife (Amanda Seyfried), as well as the leader of a local mega-church (Cedric the Entertainer), forms the basis of Schrader's rigorously ascetic—and occasionally expressionistic—film, which is guided by Toller's journal-entry narration about his fears and doubts. Formally exquisite and led by a tremendous performance from Hawke as a Travis Bickle-like country priest who can't quell the darkness within, it's a spiritual inquiry made harrowing by both its mounting misery and its climactic ambiguity.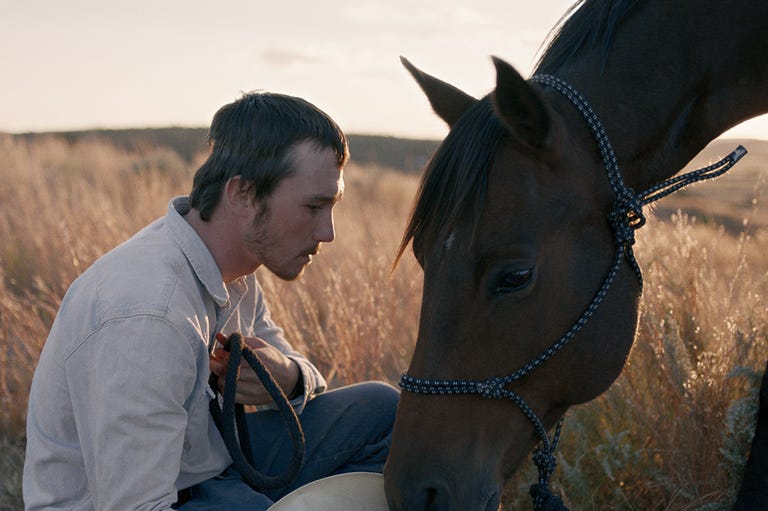 The West is wild to its core in Chloé Zhao's The Rider, a stunning verité drama about a young rodeo star facing an uncertain future after a catastrophic accident. Zhao amalgamates fact and fiction for her sophomore effort, as her story is based in part on the life of actor Brady Jandreau (here cast alongside his own relatives and acquaintances in his native South Dakota). That life-art marriage lends bracing potency to this ode to frontier existence, as does the quiet magnetism of its twenty-something lead.
The material is truly enlivened by the director's artful aesthetics, which balance intimate close-ups and at-a-remove panoramas of solitary figures set against expansive rural landscapes—never more so than in a late oncoming-storm shot that could double as an Old West painting. Meanwhile, multiple sequences in which Jandreau trains wild stallions provide a powerful, tactile sense of communion between man and beast, and in doing so silently evoke the warring emotions battling for supremacy in the young bronco rider's soul.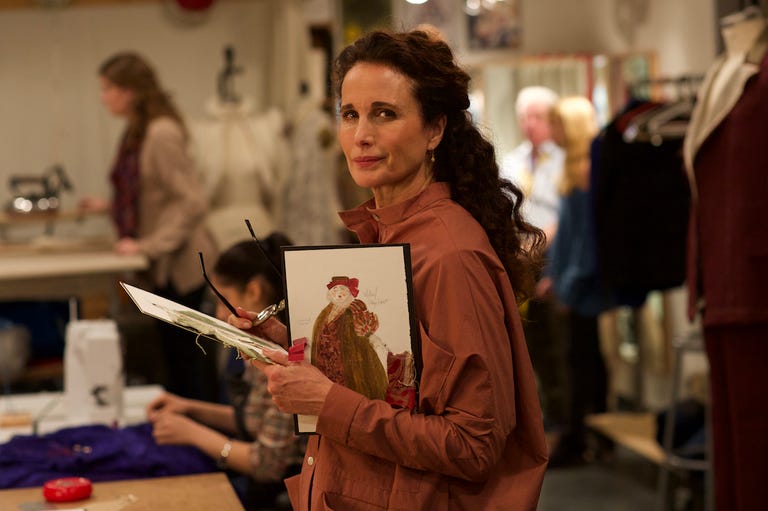 The type of mature adult drama that mainstream American cinema rarely produces these days, writer-director Russell Harbaugh's exceptional debut mires itself in a thicket of barbed emotions. In the wake of her husband's death, Suzanne (Andie MacDowell) strives to start anew, as does her son Nicholas (Chris O'Dowd)—albeit, in the latter's case, in ways that are as clumsy as they are ugly. Their concurrent efforts to find a way forward (romantically and otherwise) unfold with fractured grace and beauty, as Harbaugh plumbs profound depths via evocative compositional framing and a seductive editorial structure.
Complications soon pile on top of each other until practically no one is capable of breathing (save for during release-valve outbursts), with a piercing MacDowell and magnetic O'Dowd (in a startlingly raw performance) digging deeply into their characters' interior messes. What they discover, ultimately, are alternately unpleasant and inspiring truths about what we do, and what it takes, to survive in the aftermath of tragedy.
2 
YOU WERE NEVER REALLY HERE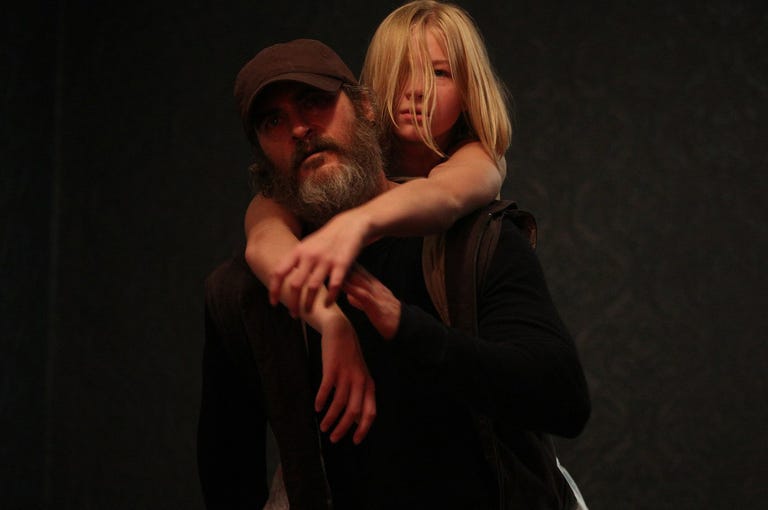 Joaquin Phoenix reconfirms his status as his generation's finest leading man with You Were Never Really Here, a startling drama that cares less for straightforward thrills than for penetrating psychological intensity.
Barreling forward with both urgent momentum and fragmented lyricism (thanks to oblique edits and jarring flashbacks), the latest from Scottish auteur Lynne Ramsay (Ratcatcher, We Need to Talk About Kevin) follows a mentally scarred war vet (Phoenix) as he tries to rescue a senator's young daughter from a child prostitution ring. There's plenty of bloodshed throughout that underworld quest, yet Ramsay's treatment of violence is anything but exploitative; rather, her masterful film resounds as a lament for the trauma of childhood abuse, which lingers long after adolescence has given way to adulthood.
Reminiscent of Taxi Driver, and energized by Phoenix's magnetic embodiment of masculine suffering and sorrow, it's a gut-wrenching portrait of a volatile man's attempts to achieve some measure of solace from his inner demons—sometimes via the use of a ball-peen hammer.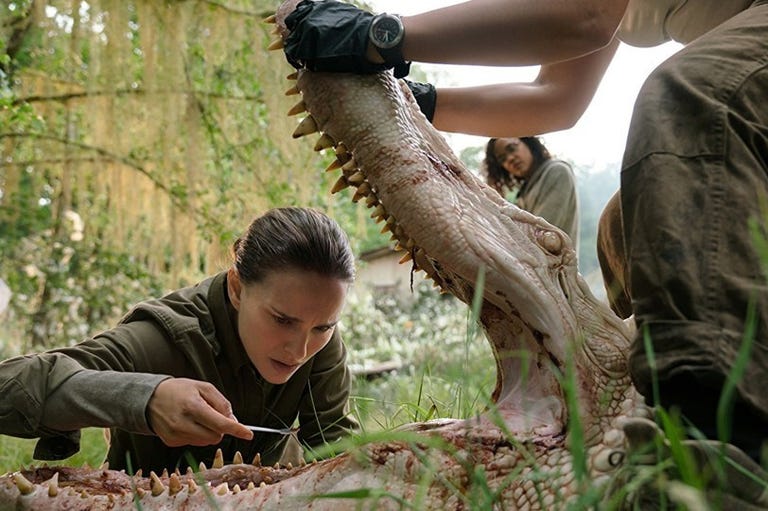 Annihilation is the best sci-fi film in years, a mind-blowing trip into an inscrutable heart of darkness that marks writer-director Alex Garland as one of the genre's true greats. Desperate to understand what happened to her soldier husband (Oscar Issac) on his last mission, a biologist (Natalie Portman) ventures alongside four comrades (Jennifer Jason Leigh, Tessa Thompson, Gina Rodriguez, Tuva Novotny) into a mysterious, and rapidly growing, hot zone known as the "Shimmer."
What ensues is an unsettling, and finally hallucinatory, tale of destruction and transformation, division, and replication—dynamics that Garland posits as the fundamental building blocks of every aspect of existence, and which fully come to the fore during a climax of such surreal birth-death insanity that it has to be seen to be believed.
Apropos for a story about nature's endless cycles of synthesis and mutation, it combines elements of numerous predecessors (Apocalypse Now, 2001: A Space Odyssey, Stalker, The Thing) to create something wholly, frighteningly unique.
(Visited 2 times, 1 visits today)